Serving Patients Across Canada for 25+ Years
Breast Augmentation is one of the most popular procedures performed by our award-winning Board Certified Plastic Surgeons at The First Glance Aesthetic Clinic & Surgery Centre.
Breast Implants and Natural Fat Transfer are the most popular types of Breast Augmentation designed to give you beautiful, naturally shaped, larger breasts. We also offer advanced surgical procedures such as the Internal Bra for additional support and aesthetic benefits.
Volume, fullness, and more projection can be added to your breasts to improve the overall size, shape, symmetry, and profile of your chest. Subtle or dramatic results can be achieved with Breast Implants or an all Natural Fat Transfer. Results are immediate with minimal downtime.
Out Of Province Patients for Breast Augmentation
Patients travel across Canada to see our Award Winning Board Certified Plastic Surgeons in Winnipeg, Manitoba. The First Glance is one of the leading Medical Aesthetic Clinics & Surgery Centres across Canada, serving patients for 25+ Years. Our level of expertise and the number of aesthetic procedures we offer is unmatched in most provinces. If you are an Out Of Province patient, please let us know when booking your Breast Augmentation so we can accommodate you the best we can.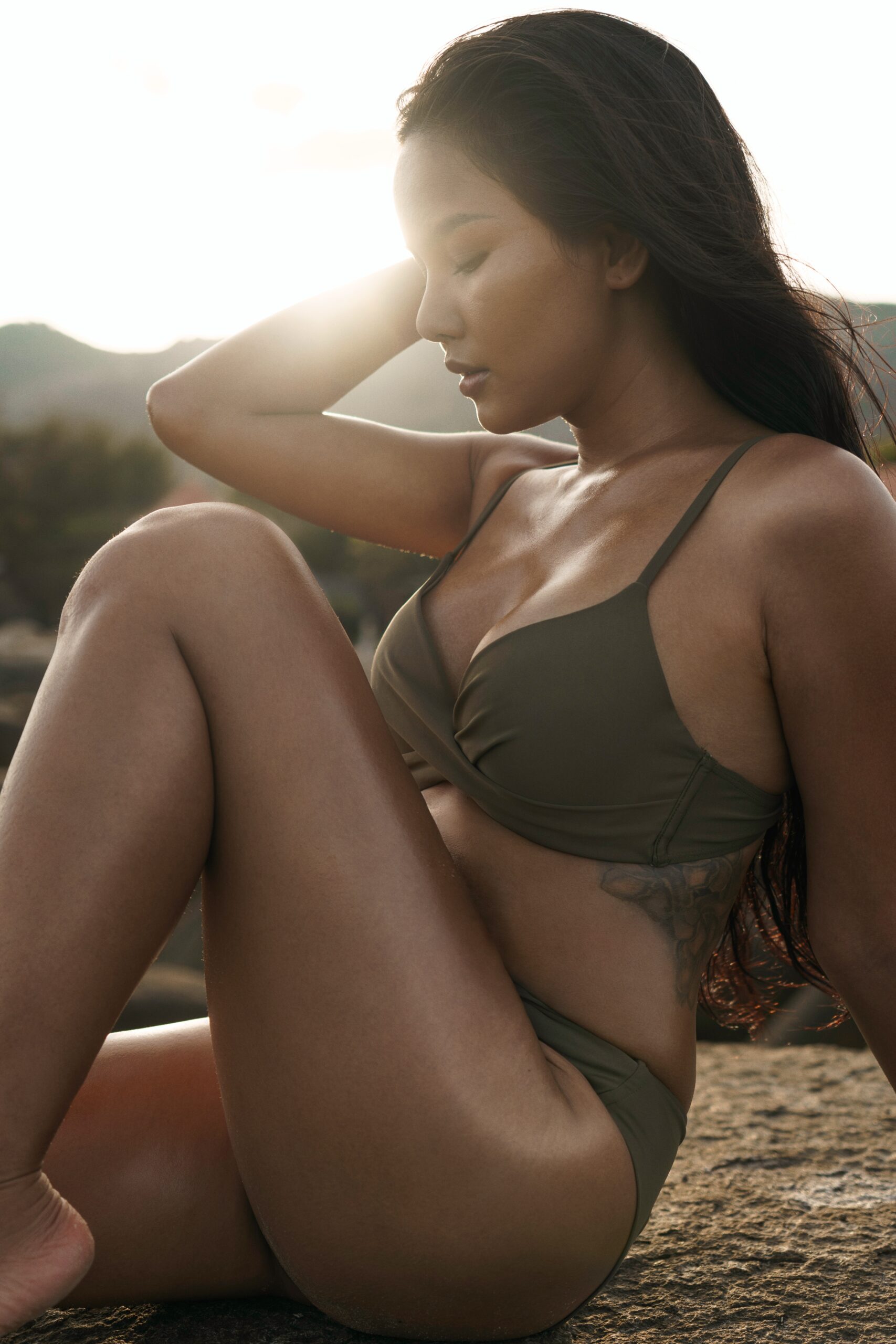 ---
Everyone deserves to feel confident and comfortable. The First Glance Aesthetic Clinic & Surgery Centre is a place to treat yourself and feel good.
It's about enjoyment, enhancement, appreciation of aesthetics, and the art of self-expression. You will feel a reflection of kindness, compassion, and understanding every time you visit our clinic.
Our mission is to nurture the human spirit — and elevate natural beauty — one person, one procedure, and one transformation at a time.
Your Custom Breast Augmentation Treatment Plan
When it comes to aesthetic surgery of any kind, there's no such thing as one size fits all. Every patient has their own unique surgical needs.
Whether you are interested in a subtle natural look or a dramatic bombshell result, your Breast Augmentation will be fully customized according to your existing anatomy, unique surgical requirements, and desired aesthetic results.
Breast Augmentation can be performed with and without Fat Grafting and Implants. Breast Augmentation with Implants is currently the most popular choice at The First Glance Aesthetic Clinic & Surgery Centre. Breast Implants are an excellent choice for a more dramatic increase in breast size (1 to 5 cups) and for a more beautiful, more youthful change in breast shape.
Breast Implants are by far the most popular choice for breast augmentation surgery because they offer more flexibility with a wide range of volume, size, shape, and a full curvaceous profile.
At The First Glance, all of our Board Certified Aesthetic & Reconstructive Plastic Surgeons work with the newest generation of Smooth Round Silicone Gel-Filled Implants and Saline-Filled Implants created by worldwide industry leaders in breast aesthetics.
---
Two Types Of Breast Augmentation
You have two different types of Breast Augmentation surgeries to choose from.
---
Augmentation With Implants
Breast Implants are an excellent choice for a significant increase in breast size, shape, and profile (1 to 5 cups).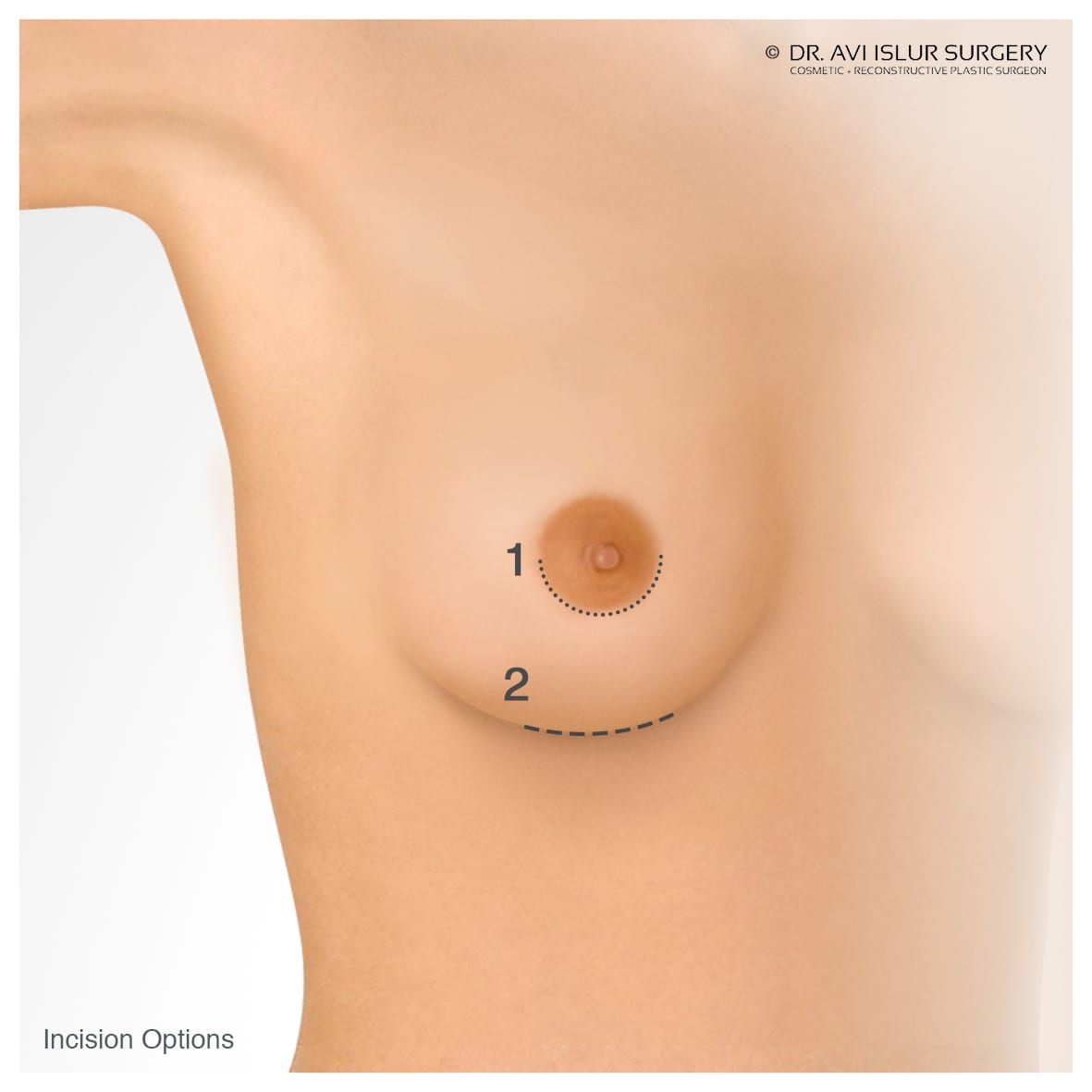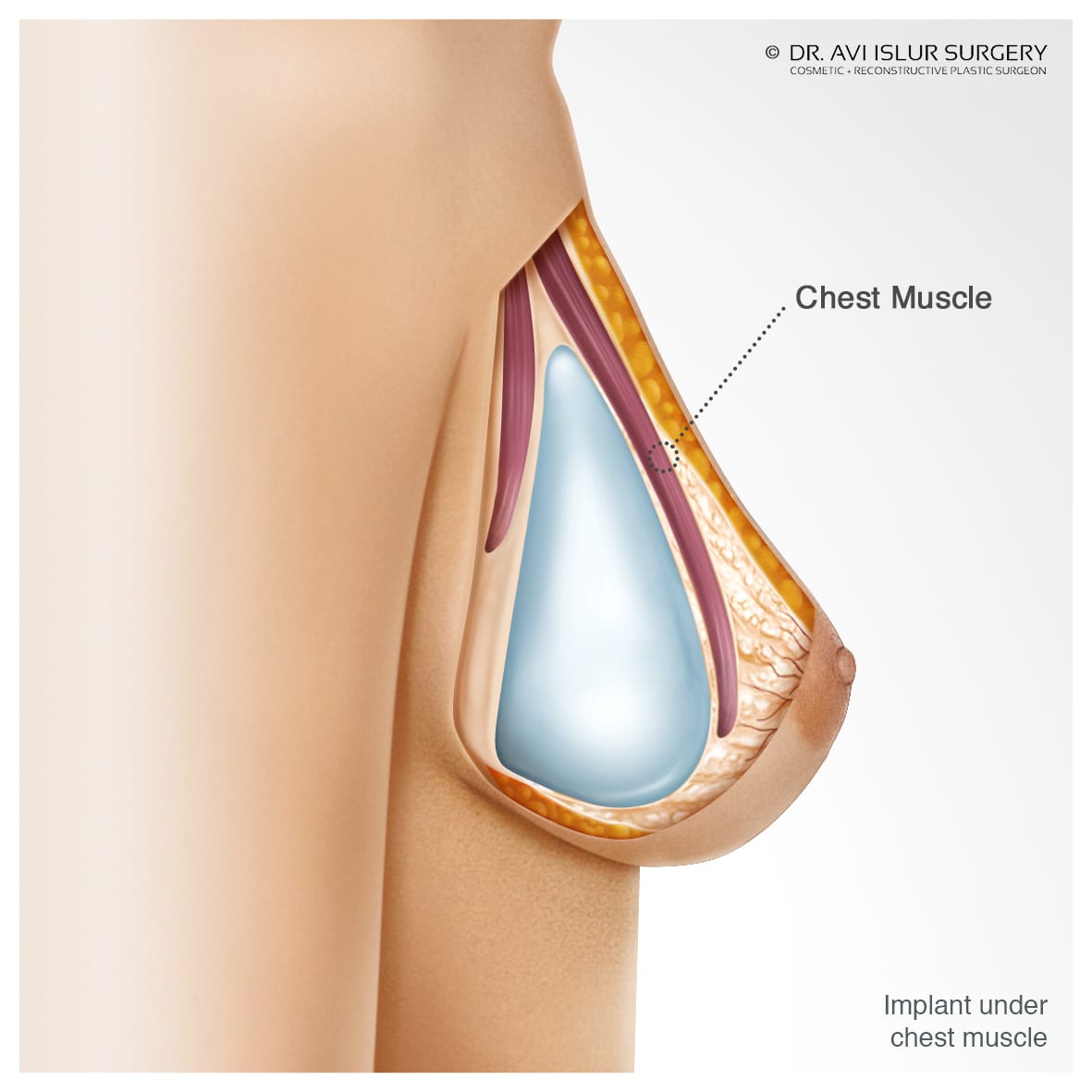 ---
---
Augmentation Without Implants
Natural Fat Transfer is an Implant-Free Breast Augmentation technique that uses unwanted fat from areas of your body to subtlety increase the size of your breasts by ¾-1 cup. If you prefer to have a more natural augmentation rather than implants, why not use your unwanted fat from your waist, hips, and thighs to give you fuller, larger, more supple breasts?
---
Which Method Is The Most Popular Choice?
Breast Augmentation with Implants is currently the most popular choice at The First Glance Aesthetic Clinic & Surgery Centre.
The top two reasons why most patients choose Breast Augmentation With Implants:

Implants offer the ability to significantly increase the size of your breasts.

Implants offer a set volume change that will not decrease over time.
Together, you and your Board Certified Plastic Surgeon will review all of your options in detail to determine which type of breast augmentation is best for you.
When it comes to breast implants, there are a wide range of options available.  All breast implants are made of a highly durable silicone shell and can either be filled with medical grade silicone or saline (sterile salt water).  At present, we only use smooth round breast implants.  Volumes for these implants can range from 100cc/grams to 800 cc/grams.
Desired breast shape and the amount of upper breast fullness can be obtained by the Profile/projection of the implant. Our surgeons at The First Glance Clinic, will discuss your options and suggest the best ones to suit your desired outcome.
Natural Fat Transfer is an excellent option if you'd prefer not to have implants, are happy with your current overall shape, and are interested in adding a subtle volume change in breast size (up to 1 cup).
During Natural Fat Transfer surgery, Liposuction is performed to collect fat from other areas of your body to create your new breasts. The most common areas to collect fat from include the abdomen and love handles.  Secondary areas that can help add more fat include the bra rolls and inner thighs. With Natural Fat Transfer, as a result of the liposuction, you also get the added benefits of Body Contouring.
If you choose Natural Fat Transfer, it's important to note that your body will reabsorb some of your fat within the first 6 weeks as it regains a blood supply so you may lose some initial volume. Fat grafting can also be added in addition to breast implants in primary breast surgery to create cleavage or in revision breast augmentation surgery to correct contour or volume loss.
With Natural Fat Transfer, you will get a soft shape that looks and feels natural.
Breast Implant sizing at The First Glance Aesthetic Clinic & Surgery Centre is a unique experience not shared elsewhere in Manitoba. We are the only clinic in Manitoba and one of a few clinics in Canada to use the revolutionary virtual simulation software from Crisalix.
Most clinics rely on breast implant sizing using a bra and "implant-sizers" which results in an implant selection generally smaller and less accurate versus the actual outcome. At the time of your consultation, with Crisalix, our surgeons are able to closely and accurately simulate your eventual outcome with computer generated 3D software.
This simulation can be viewed in multiple angles and can simulate all the implants sizes, profiles, and lifts. It also helps our surgeons obtain the most accurate sizing if your breasts are of different volumes/sizes. Best of all you can share the images with your partner or friends as you will obtain an email and link with all your images. Due to the nature of the simulation software, we are able to offer this to our patients that reside in other provinces thereby limiting the need for travel.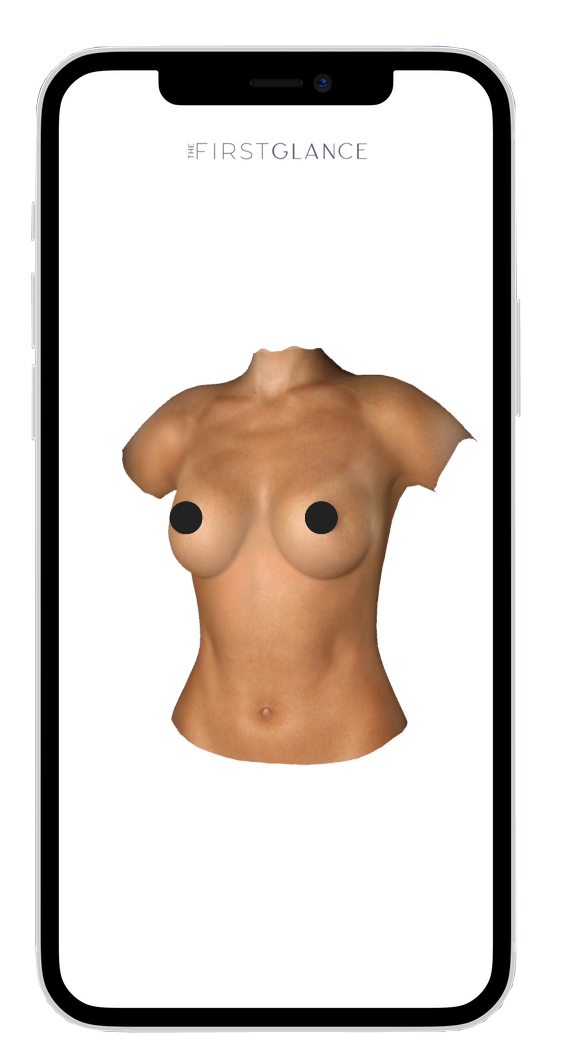 Explore our Before and After Photo Gallery to see results delivered by our Board Certified Aesthetic & Reconstructive Plastic Surgeons. You can also view more Before & Afters on FG's Instagram and Facebook profiles.
---
Implants: Frequently Asked Questions
Natural Fat Transfer: Frequently Asked Questions
Your Transformation Begins Here
If you have a preferred treatment or surgery date, do not wait until it's too late.
The First Glance is a very active aesthetic surgery practice. Patients typically book well in advance for consultations and surgery dates.
---
Join the First Glance Rewards Program®
Collect points every time you visit. As a member, you'll save on your favourite treatments.